NO DREAMS WITHOUT A PERFECT SKIN
✔️Before a night out with the girls
✔️Before a night out with the girls
Smartshavy™ Hair Eraser


Specific pack to keep your skin perfectly shaved during the summer, without discomfort or ingrown hairs.

No bumps or skin irritations

Perfect tool for a clean bikini line

IN LOVE WITH THEIR SMARTSHAVY
We have the most effective formula for keeping your hair free

Save your skin before it looks like this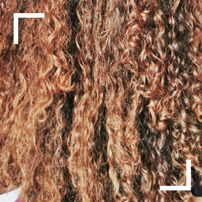 thanks to its micro-oscillation technology, enjoy the smoothest shave in the world.

Do you now the difference?
Here's what our babes are saying ✨
I am absolutely in love with this product! But what really sets this company apart is their exceptional customer service. I accidentally dropped my razor and ordered a new one, but they actually reached out to me and suggested that my razor could still last longer. They sent me a new one for free! Their responsiveness and helpfulness with any questions I had were also commendable. I would highly recommend this product to everyone!

I'm thrilled with my Smartshavy shaver! It's like a mini-spa treatment every time I use it. The design is lovely and easy to hold. Plus, the results are amazing. Smooth legs without any discomfort. I'm impressed!

When I came across this product on TikTok, I was intrigued and decided to take a chance on it. And I'm glad I did! It's a high-quality shaver that's designed to tackle hard-to-reach areas with ease, leaving my skin feeling silky smooth. The durability and performance of this product are impressive, and I would highly recommend it to others.

Don't like it? we got you !

You have 30 days to try it

Return it without any cost
GET 70% OFF TODAY ONLY! ➜
30-Day Money Back Guarantee