NO DREAMS WITHOUT A PERFECT SKIN
Smartshavy™ Hair Eraser Cream


Targeting hair at the roots, our cream ensures a longer-lasting result. Watch as hair grows back slower and softer, keeping you confidently smooth for an extended period.

No bumps or skin irritations

Perfect tool for a clean bikini line

IN LOVE WITH THEIR SMARTSHAVY
We have the most effective formula for keeping your hair free

Save your skin before it looks like this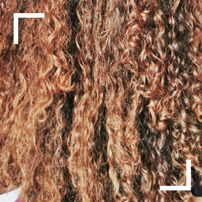 Our carefully selected ingredients not only remove hair painlessly but also pamper your skin, leaving it soft and irritation-free.

Do you now the difference?
Here's what our babes are saying ✨
I am absolutely in love with this product! But what really sets this company apart is their exceptional customer service. I accidentally put in the wrong address and so ordered a new cream very annoyed at my self. I explained the silly situation to them and hey sent me a new one for free! Their responsiveness and helpfulness with any questions I had were also commendable. I would highly recommend this product to everyone!

I've tried numerous hair removal creams, but Smartshavy's Hair Eraser cream is truly in a league of its own. The quick 3-6 minute application time is a game-changer, and the results are nothing short of magic. It effortlessly removed hair at the roots, leaving my skin soft and irritation-free. The subtle fragrance adds a touch of luxury to the experience. I'm hooked!

As someone with sensitive skin, finding a hair removal solution that's both efficient and gentle has been a challenge—until I discovered Smartshavy's Hair Eraser cream. It lives up to its promise of pain-free grooming, and the formula is so soft on the skin. The roots-to-tip removal ensures a longer-lasting smoothness that I've never experienced with other products. It's a true winner!

Don't like it? we got you !

You have 30 days to try it

Return it without any cost
GET 70% OFF TODAY ONLY! ➜
30-Day Money Back Guarantee